[GYEE-EN] Version 1.16.0 Update
Source:Gyee Official Website Date:08-17-2022
Dear Gyeemates,
We will release the latest version 1.16.0 on August 23rd. The maintenance time is around 15:00 - 18:00 (UTC +8) for SEA server or 3:00 – 6:00 (UTC -4) for NA server. The maintenance time may change according to the release time of App Store and Google Play.
Please download the latest app version.
If you are using a Guest account, please update it in time in case your account might be lost.
01 New Avatar
New Avatar Shadow Stalker is coming!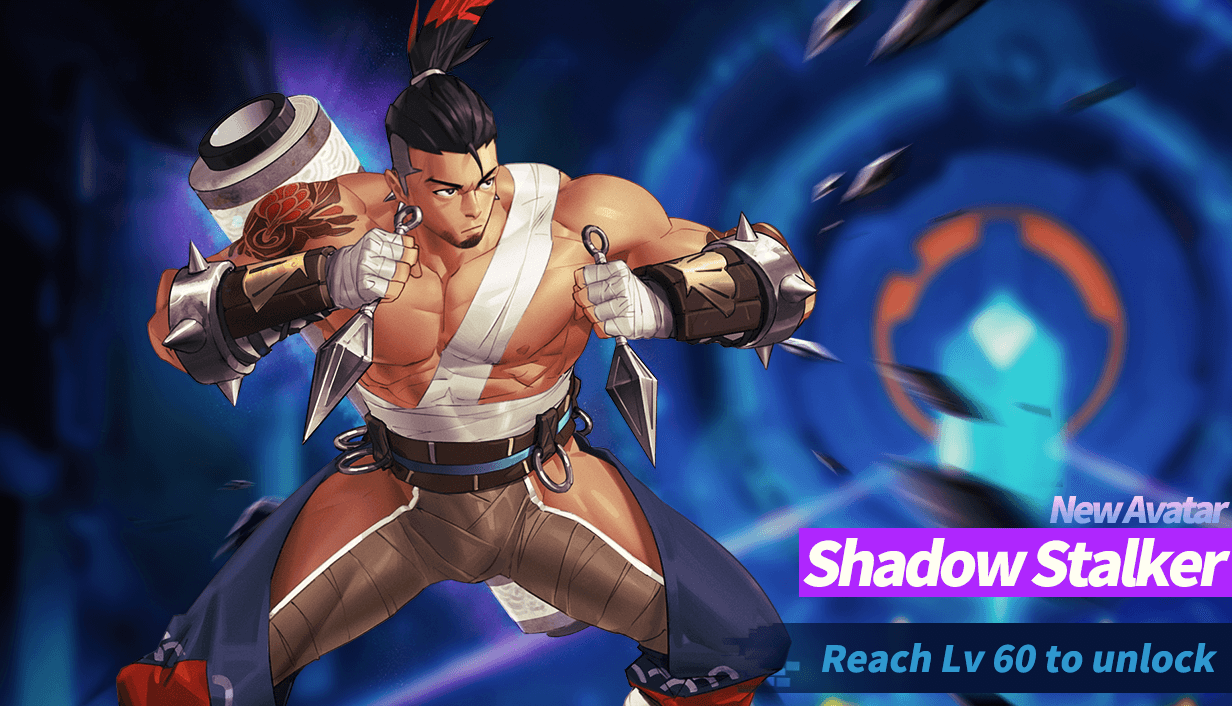 Unlocking Conditions
a.Unlock Swordsman, Arcanist, and Exorcist Avatars.
b.Complete the branch story Unearthed after Avatar reaches Lv. 60.
c.Complete the branch story World Remnant and activate the Remembrance Perversion Raid.
d.Collect 30 Memory Echoes from the Remembrance Perversion Raid.
Also, Skins and Artisouls of Shadow Stalker, and a new Treasury Map where you can get Shadow Stalker's Insight, will be available in Supply after the maintenance!
02 Endless Corridor
The New Event [Endless Corridor] is open after the maintenance! Enter the event to obtain exclusive Portrait Frame and other rare items.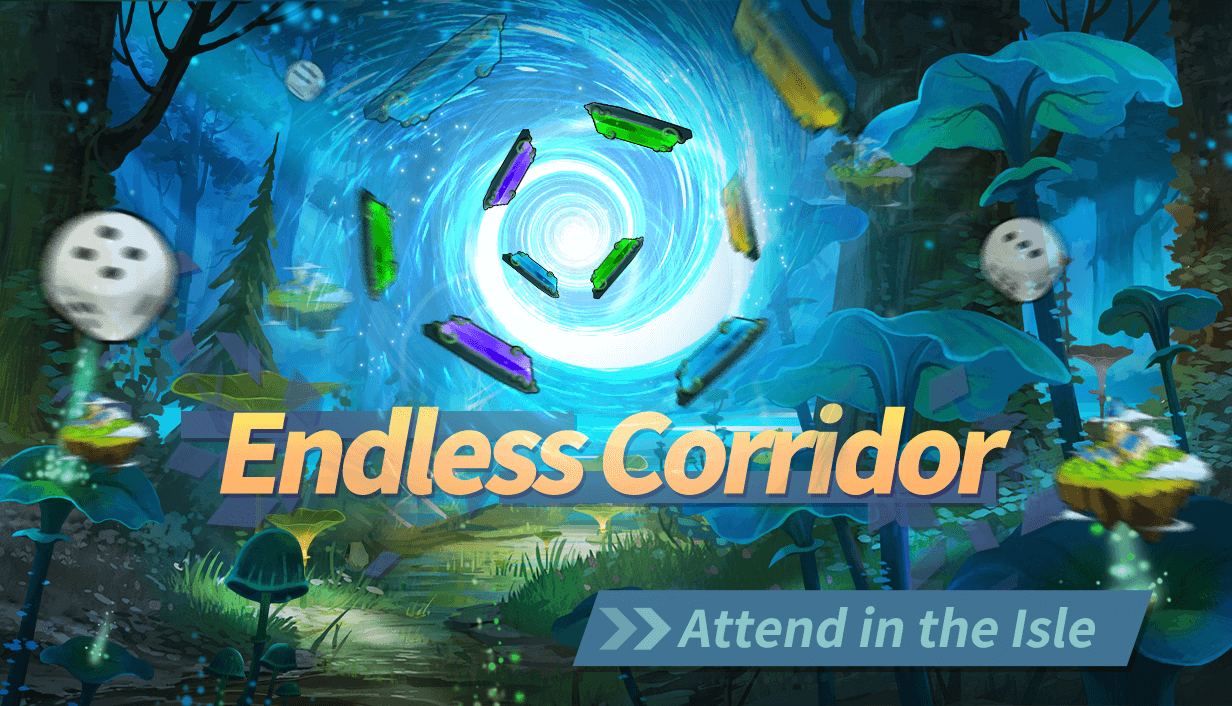 [Rules]
The Endless Corridor has 5 kinds of tiles: Initial, Normal, Deluxe, Special, and Final ones. These correspond to No Incident Random Reward 1, Random Reward 2, Random Incident, and Monsters Incoming. After player finishes moving, triggers the action in the corresponding tile, but it cannot be triggered through the tile. After reaching the end, the player will automatically return to the start and the sequence of tiles will be refreshed.
a.There are 3 types of random Incidents: Quiz, Battle, and Dialogue. Complete the conditions to claim a certain amount of Corridor Coins.
b.There are two types of monsters in Monsters Incoming! Challenge monsters or invite other players to assist and get Corridor Coins. You can also get Corridor Coins by helping other players.
c.There are 3 kinds of dice: Any Dice, Single-minded Dice, and Chosen Dice. Use Any Dice to randomly move forward 1-6 tiles. Used Single-minded Dice to move ahead 1 tile. Use Chosen Dice to choose how far you want to go.
[Rewards]
a.During the event, when you consume a certain amount of Stamina each day, you will be able to claim Any Dice rewards from the Dice interface.
b.During the event, you can share with friends every day. After sharing, both friends will get 1 Single-minded Dice. You can share/receive a share up to 3 times each every day. You can also share with partners every day. After sharing, both partners will get 1 Chosen Dice. You can share/receive a share up to 1 time each every day. Rewards that have been shared can be claimed in your mail.
c.During the event, complete the specified quest and claim your reward from the reward preview interface.
d.Corridor Coins obtained during the event can be used in the Event Shop to buy rare resources. After the event ends, all dice and Corridor Coins will be cleared, so make sure to use them in time!
e.After the event ends, you will no longer be able to claim/roll dice, or challenge/assist in monster challenges. However, you will be able to claim rewards and exchange for items. After the event ends, you will no longer be able to access the event interface.
[Current Event]
a.[Event Time]: 8/23/2022 - 9/8/2022 23:59:59
b.[Task time]: 8/23/2022 - 9/5/2022 23:59:59
03 BlackFlame Live
You can watch BlackFlame Live after the maintenance! Cheer for the Gyeemates you support!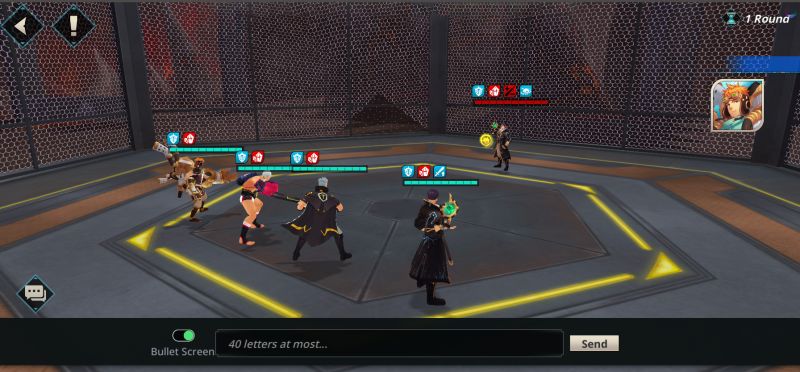 04 Duel request
You can send Duel requests from the airship, Hottie Bar, or Never Isle after the maintenance! The rules for Duel are the same as the arena(Ban System not included).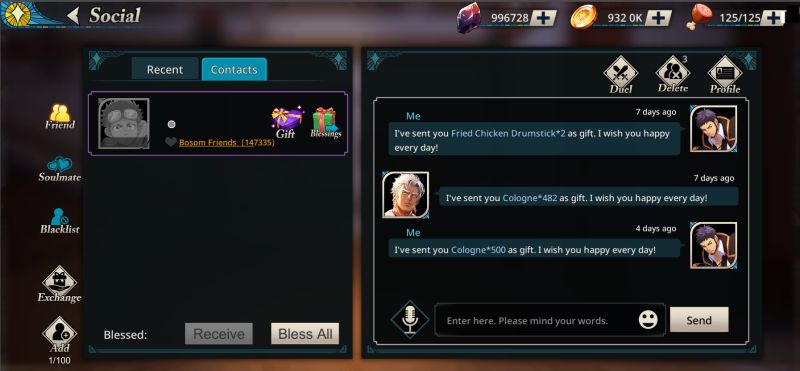 05 Reinfusing Artisouls
Reinfusing Artisouls can add different amounts of Luck depending on the level of the obtained attributes. Once your Luck is full, you'll be able to use Lucky Reinfuse.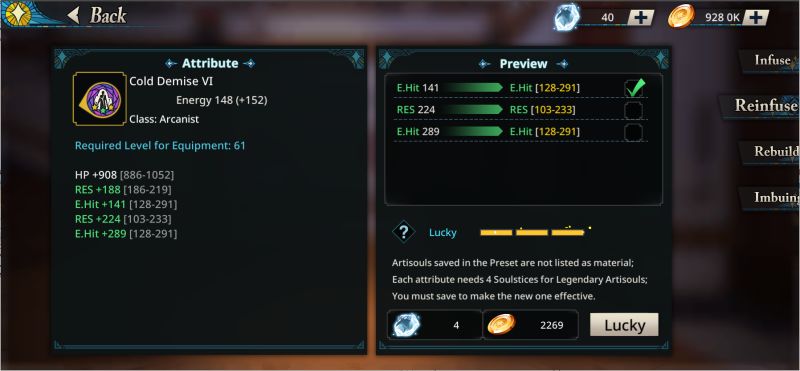 [Lucky Reinfuse mode]
a.After activating Lucky Reinfuse mode, you'll get Lucky Reinfuse 3 times. Each reinfuse will then use 1 Lucky Reinfuse.
b.While Lucky Reinfuse is activated, every Reinfuse's attributes will either be greater than or equal to last time's random attributes.
c.There is a chance to trigger a Lucky Bonus when performing Lucky Reinfuse. Lucky Bonus will not use up a Lucky Reinfuse chance. The odds of getting a Lucky Bonus increase, the fewer chances you have.
d.After you've used up your Lucky Reinfuse, Lucky Reinfuse mode will close, and your Luck will be cleared. The random range of the next Lucky Reinfuse will start again from its lowest value.
06 Other Updates
a.Upgrade the Guild Max Level. The new Guild Ranking is open after the maintenance.
b.Added Speed attributes in Flux calculation.
c.Engraving can be stared after the maintenance.
d.Optimized Azria Builder Privileges.
e.Gyee's Cool Skin shard can be converted to the common one.
So here are all the updates for this maintenance.
Thank you for your love and wish you a happy game!