[GYEE-EN] Version 1.10.0 Update
Source:Gyee Official Website Date:12-21-2020
Dear Gyeemates,
We will release the latest version 1.10.0 on December 22nd. The maintenance time is about 12:00 - 18:00 (UTC +8) for SEA server or 0:00 – 6:00 (UTC -4) for NA server. Please download the latest app version.
01 New Features:
1. The Themed Festival
For every special festival in the future, there will be a festival-themed activity with abundance of contents and rewards. You can access it by clicking the icon at the lower right corner on Never Isle.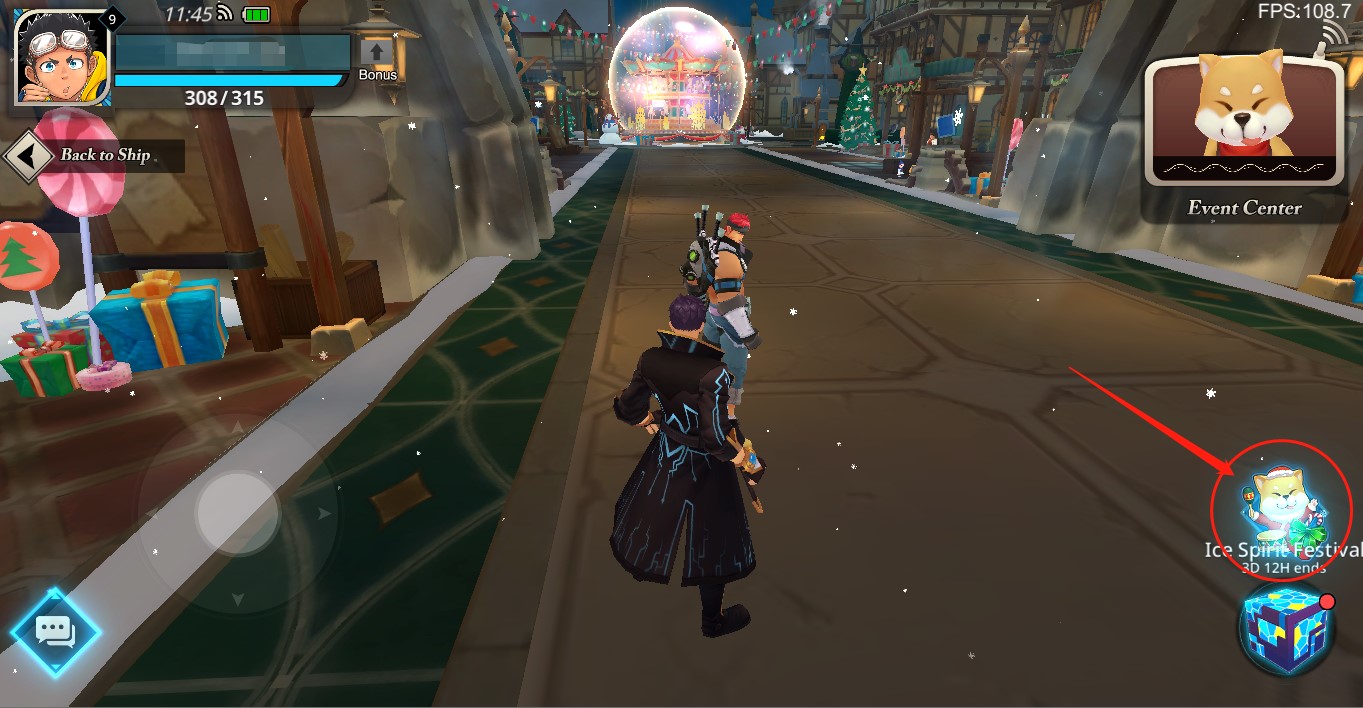 Sign-in Gift
Log in everyday to claim your reward. If you miss the reward one day, you have no way to re-claim it! Don't miss it!
Daily Missions
Festival missions will be opened daily, and completing the missions will grant you Event Treasure Chests. Please note that the missions can only be completed on that day. If you miss the rewards, [Festival Coupon] in the Supply can be used to claim them. There will also be specific festival stories. Hope you have fun in it!
Puzzle
Festival Puzzle Pieces will be granted from Event Treasure Chest. Once you have completed one full puzzle, you can redeem a Holiday Puzzle Treasure Chest. The Puzzle Pieces can also be exchanged with other players. Collect and exchange Puzzle Pieces for abundance of festival rewards!
Redeem
Collect the festival items (bells in the Ice Spirit Festival for example) to redeem for a holiday-limited treasure box! During the event, you can also exchange items with other players. The exchange times per day is limited.
Sales
During the festival period, there will be a limited-time sale. Don't miss it!
Tips: The 1st Festival-Themed Activity, Ice Spirit Festival, will be open on December 25th 19:00 (UTC +8) for SEA server and December 25th 5:00 (UTC -4) for NA server.
2. The Rainbow Skin Tier
A new tier of Gyee's Skin is added: the Rainbow Tier.
Except for a beautiful new look, a new skill will be granted to this Gyee when you own a Rainbow Skin.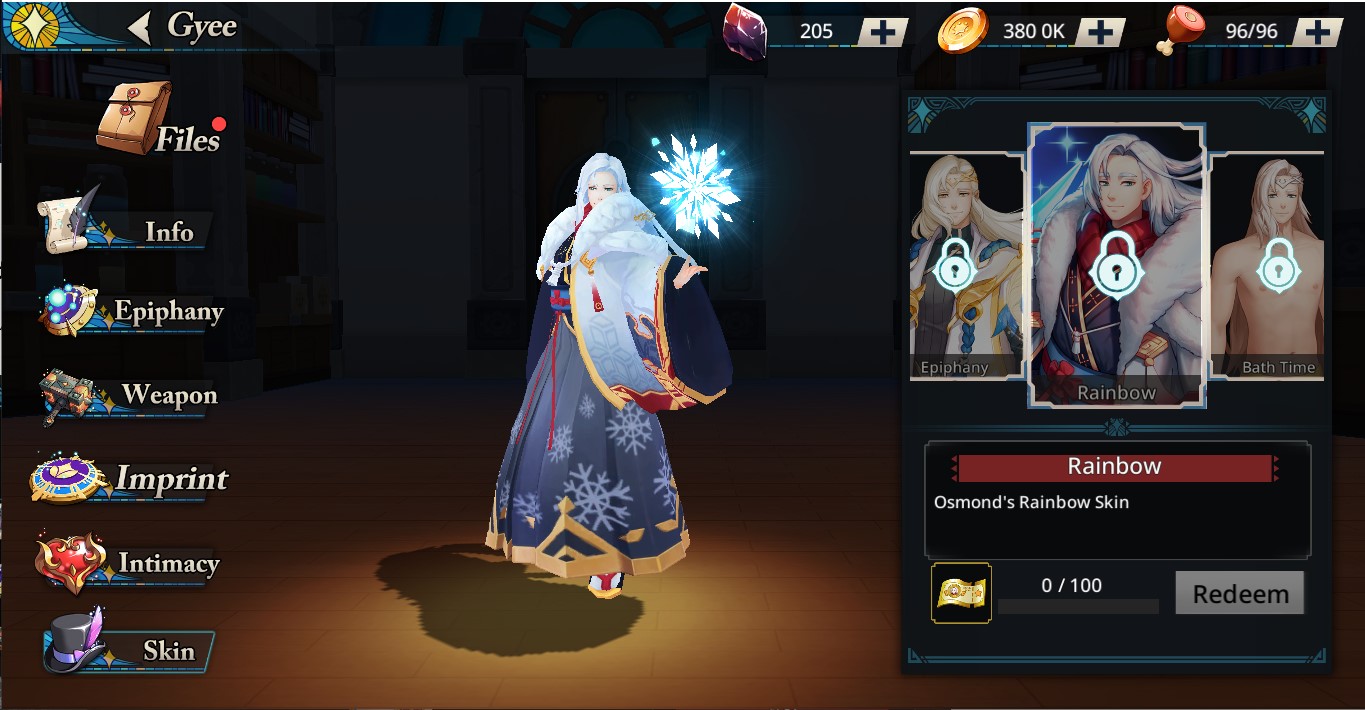 3. New Avatar Advanced Skill
New Avatar Skill 2 will be added for every Avatar Spec, which can be purchased from Inner Nexus Shop.
4. Azria Builder
[Azria Builder] will be available to purchase. Purchasing this privilege will grant you some White Dragonshards instantly, and unlock [Revival Summon]. This feature can only be purchased once.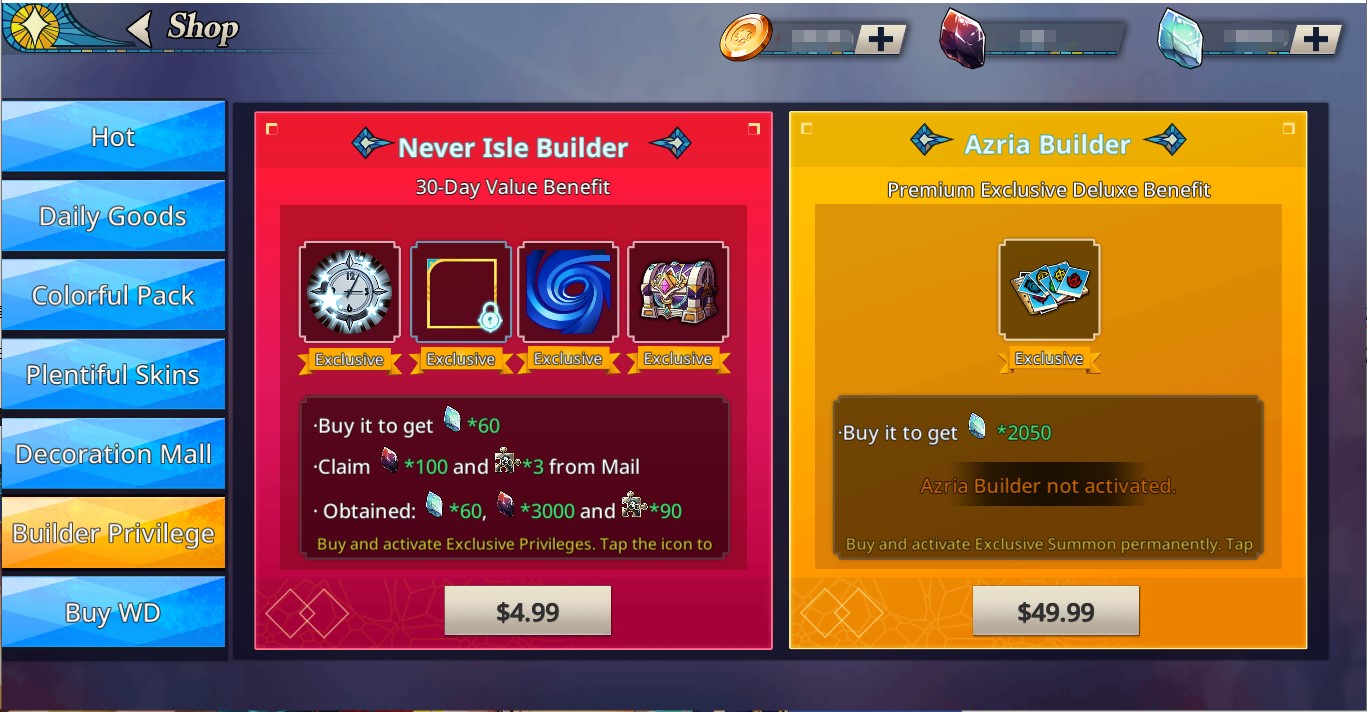 [Revival Summon]
[Revival Summon] is a special summon. Before summoning, you are allowed to choose one of the 6 Flux Elements. Players will then be given preview of the summon results, and the choice to purchase and redeem the result with White Dragonshards. After summoning, the summon will then enter a 15-Day cooldown, and can be refreshed with [Summon Pact]. This summon will include all of the Gyees, except the latest ones which will be added in the future.
How to obtain [Summon Pact]
You can get [Summon Energy] *1 every time you use Pact Stone, Anniversary Wish, and Returnee Pact Stone, but not from Free Summon. Use [Summon Energy] *85 to redeem [Summon Pact] *1, which can be used to refresh the cooldown of Revival Summon. [Summon Energy] can also be used to redeem Chaos Flux and Gold. [Summon Energy] will not expire and can be continuously accumulated.
02 Updates
1. The New Treasure Hunt
The Treasure Hunt has been re-designed, and the original Treasure Hunt mission has been moved into the daily missions of Festival.
In the new Treasure Hunt, a Mystery Chest is hidden in a random site. There are many Map Nodes in the Treasure Map, though hidden in the beginning. Players' current node and the adjacent nodes will be detected and displayed.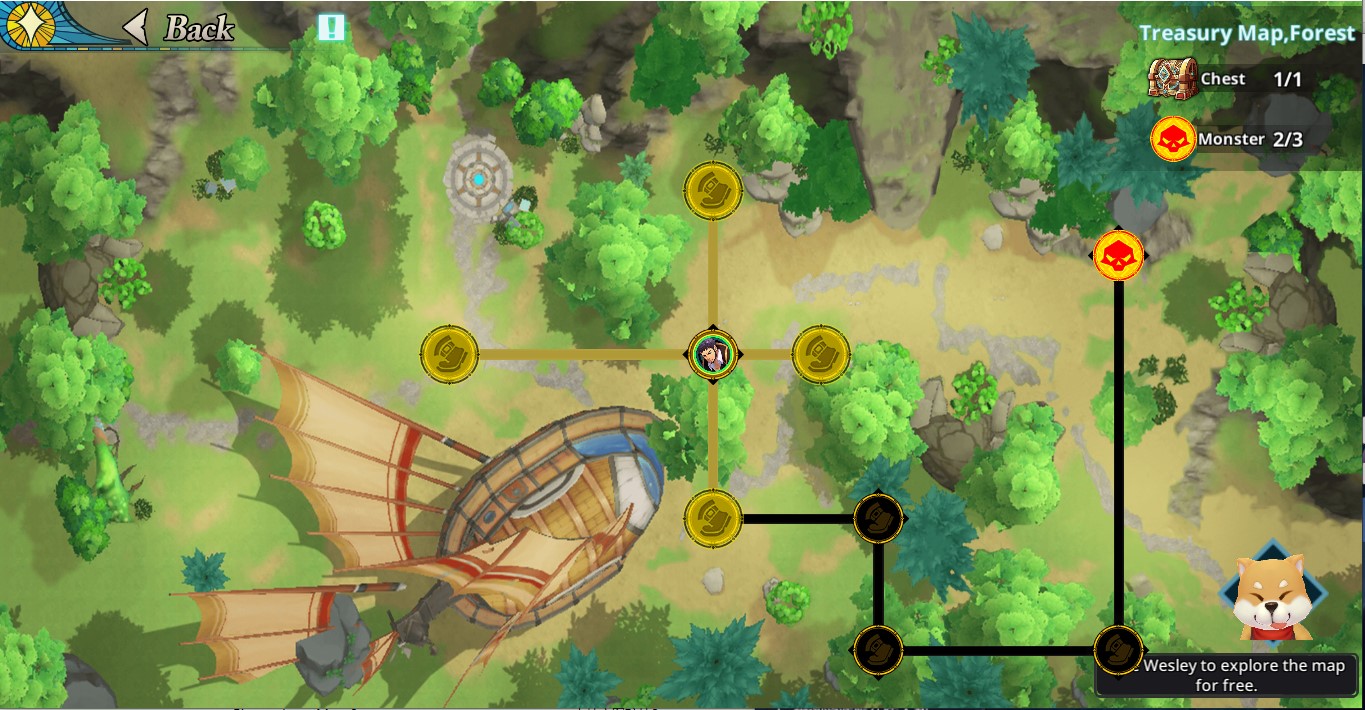 The Map has treasures as well as dangers. Monsters will wander around the Map Nodes. Encounters will lead to combats. You can hire Cannye Surveyor to detect all Map Nodes at once. Daily first hire is free while the ensuing hires have a commission charge.
2. Extreme Fight
The daily missions, [Oathblades Ambush], [Order of Equality Escort], and [Rupor's Show] have been moved to the daily missions of Festival. As the replacement, there will be [Extreme Fight] daily task instead. The enemies in the challenge will change every day randomly, and based on the total damage and Flux Combo you deal, the final rewards will be different.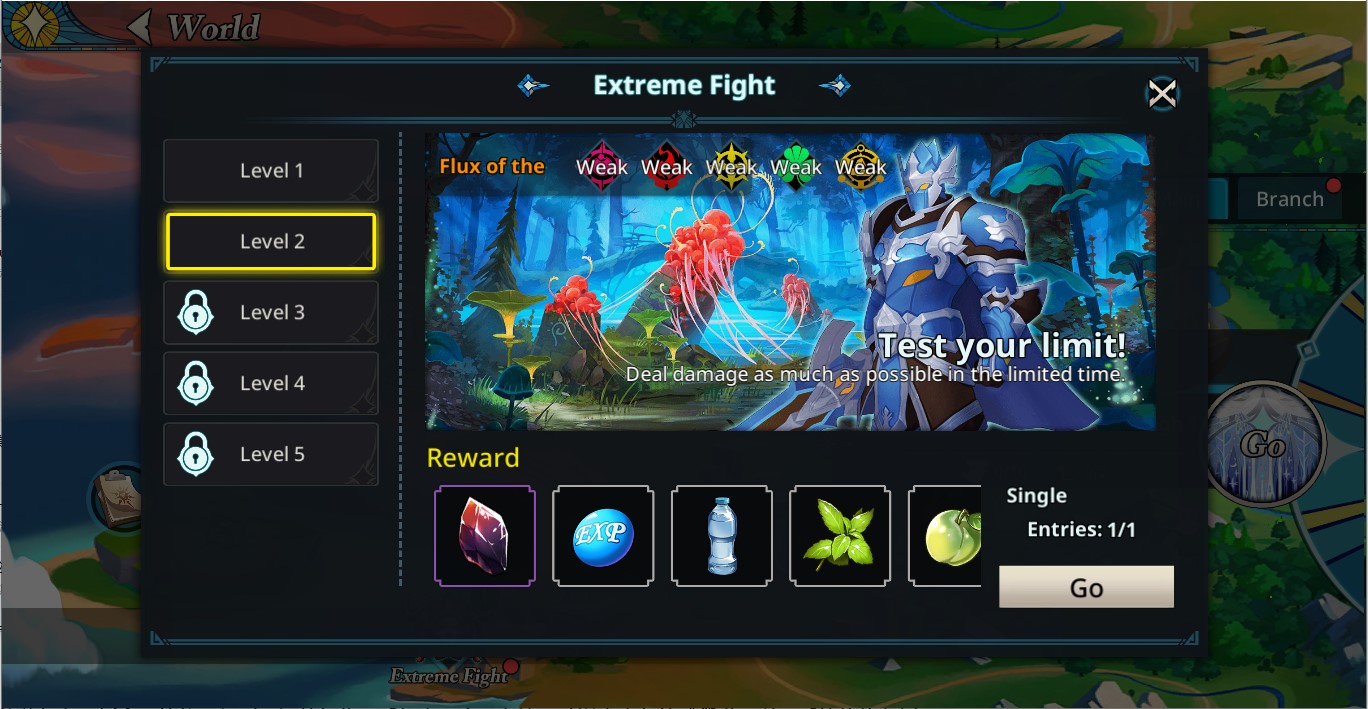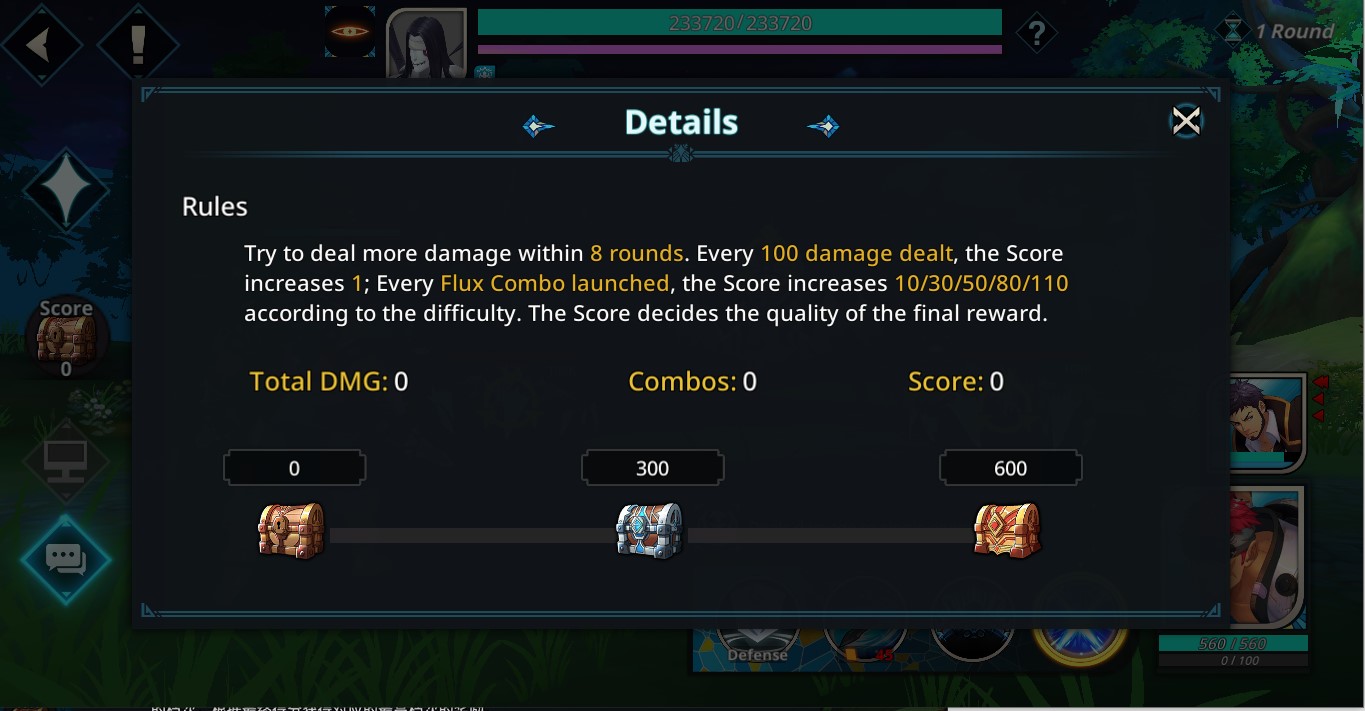 3. Butler's position in the airship has been adjusted and optimized. There will be no more oversized butler problems! A lovely Bernard for example: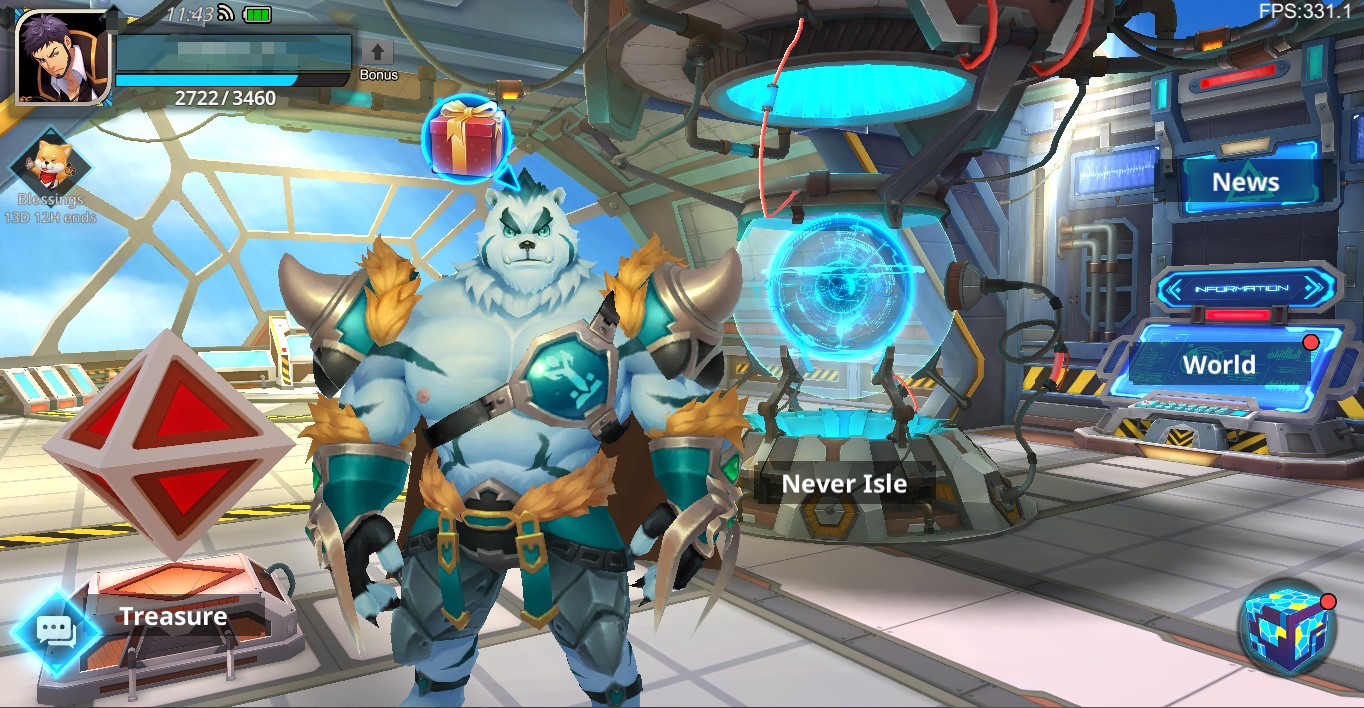 4. Several optimizations have been made in the battle system.
5. Password is no longer needed when sending [Guardian Statue] or [Rupor's Autograph Piece] as gifts to your friends in the Treasury.