Swimwear Show Event
Source:Gyee Official Website Date:01-01-2020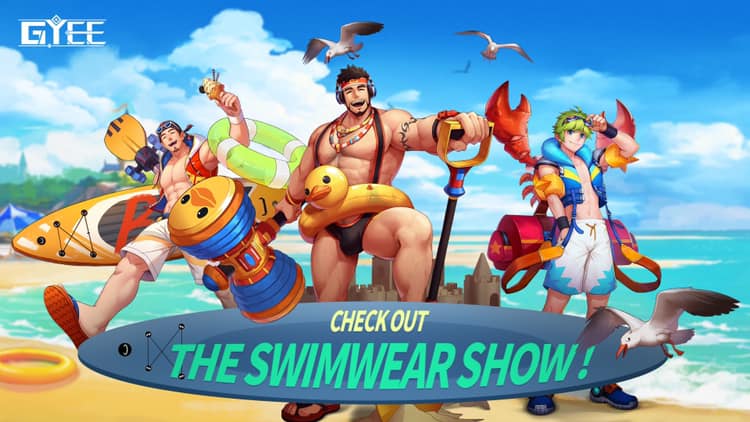 #Gyee #SEA #NewEvent
Hello dear Gyeemates!
How are you today? Did you enjoy the holiday?
Today we're back with a new event to welcome you back into the world of Luxium~
[Swimwear Show Event]
Event Period: 1 January to 8 January 2020
The gyees in Luxium will be having a swimwear show event soon!
Who do you think will win the swimwear show?
Tell us the description in the comment section below with a picture of your favourite gyee in his swimwear. It could be a gyee skin, cool skin, or even an picture of how would you like your favourite gyee's skin be.
At the end of the event, we will pick 5 lucky winner randomly~