First holiday season baking challenge
Source:Gyee Official Website Date:12-24-2019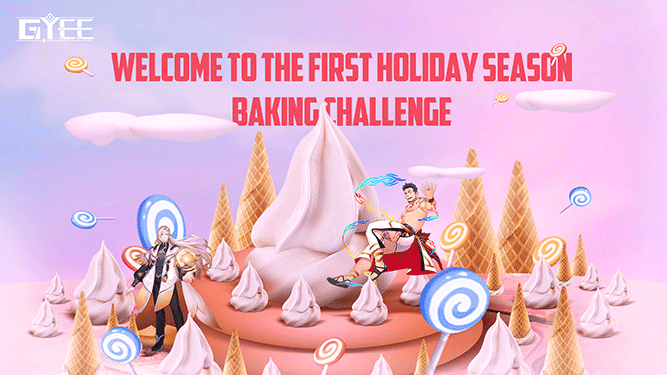 #GYEE #SEAVersion #Newevent #firstholidayseasonbaking
Welcome Gyee-mates to the first holiday season baking challenge!
Contest rules
1️⃣Prepare a dish or cocktail inspired by one of our many Gyee characters.
2️⃣Please incorporate all major colors of the character into the dish. For simplicity, use the base colors of the characters not dyed.
3️⃣Only dishes made by you will be considered.
4️⃣Do not edit a picture of a dish to suit your needs.
5️⃣Only one entry per person.
6️⃣Provide your game ID, in game name, server, and character you're trying to capture with the dish upon submission.
7️⃣By taking part you are agreeing to allow us to potentially use the pictures as future promotion.
8️⃣Winner may be asked to either provide a recipe or a video for promotion and bragging rights.
9️⃣Tag the facebook page and use the tag #Gyeeseasonbaking
NOTE
【Event Time】12.24~12.31