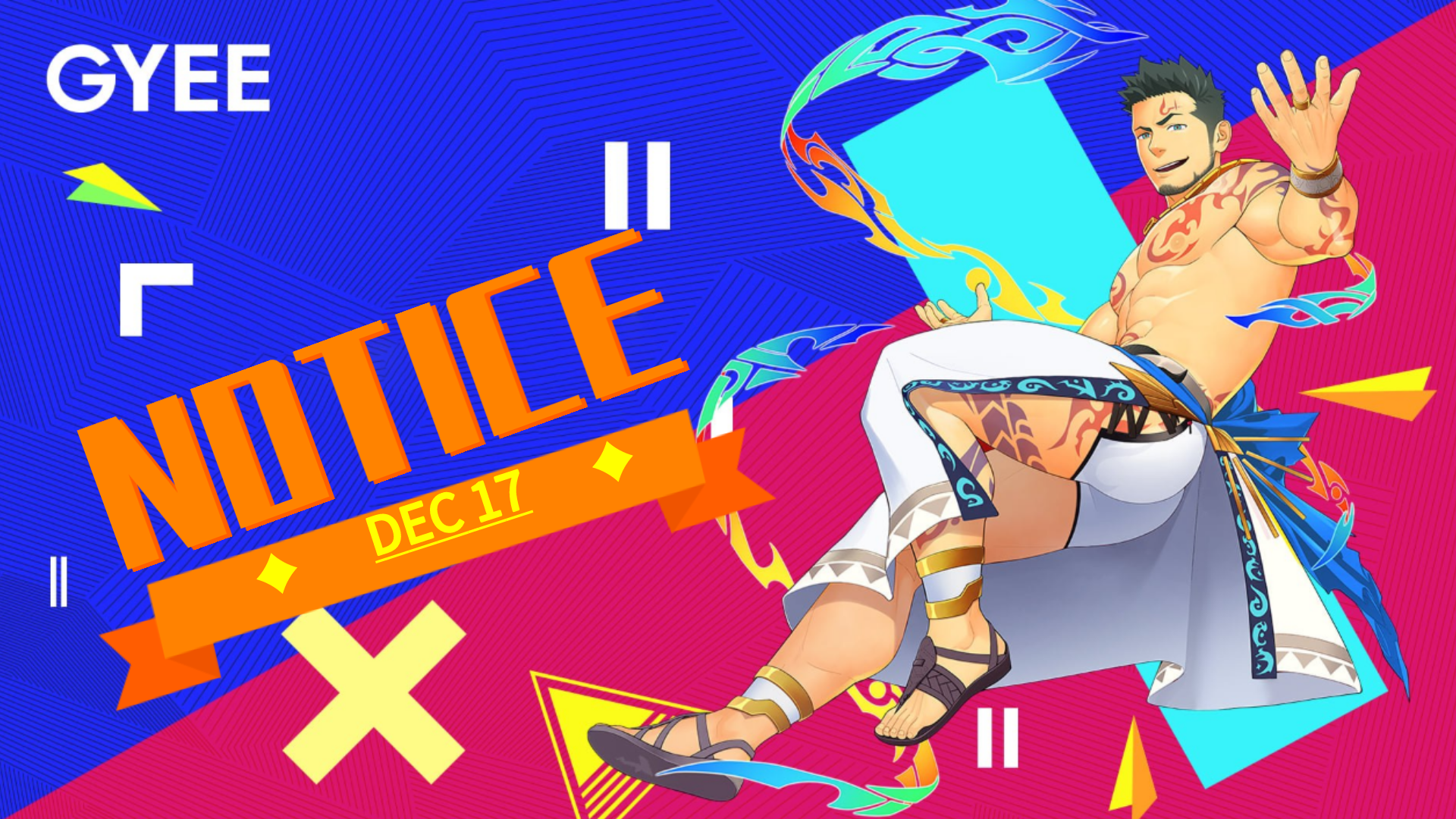 #GYEE #SEAVersion #UpdateNote
We will have server maintenance at 10 am on Dec.17 (UTC+8), lasting about 30 mins, depended on actual situation. During maintenance, Gyeemates will not be able to log into game. Please adjust your playtime accordingly.
1.【Winter Spirit Festival】
Is it snowing where the gyees are?
Winter is coming to Never Isle!
Start of Winter Spirit Festival. After the update, you can log in the game every day to receive Winter Spirit coupons, which can be redeemed for Winter gifts~
(new sign-in will be updated at 4:00 on December 18 (UTC+8)).
2.【Otherworldly Gush - Prologue】
Flux from another world! Luxium is facing a new crisis!
Otherworldly Gush event will start! The other two characters from Nekojishi will gradually cross over into the world of Luxium. Establish a Soul Link with them. You can also get a reward for completing tasks.
3.【GYEE update】
The shop will sell Lin Hu's exclusive Album【Divine Power】for a limited time, and Lin Hu can be guaranteed after 10 gyee summons.
Also, the rand exclusive Album 【Saw Party】, which guarantees rand after 7 gyee summons.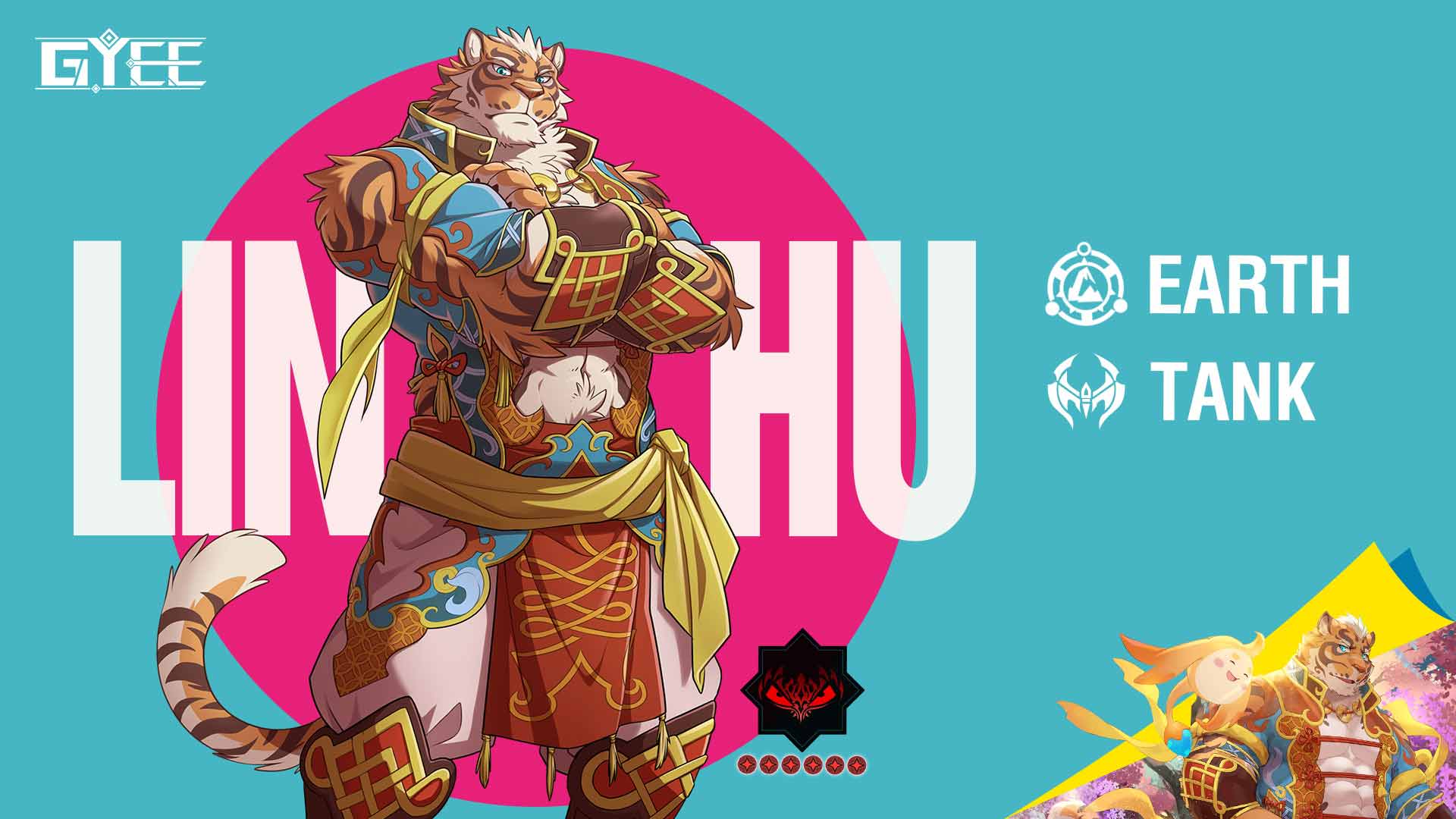 4.【Skin update 】
Rand, Bernard Haunting skins are coming, now activity period can discount price to buy exclusive skin coupon to unlock!
5.【Shop update】
The shop will add Winter Spirit Box and Rand's Secret bag to be sold.
6.【Private photo update】
New Izumi and Bernard 's private photos are unlocked! Let's see their new secrets!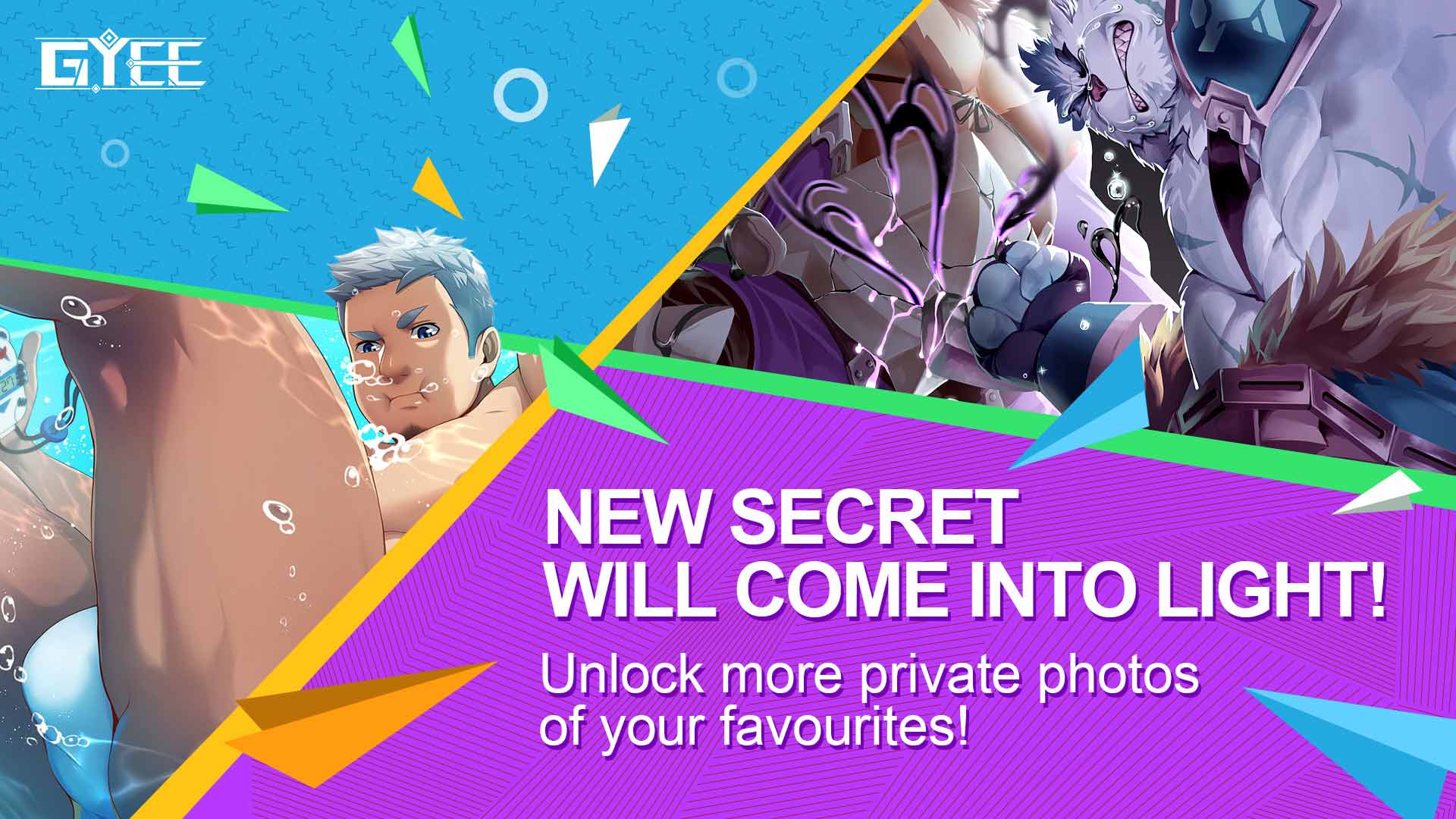 7.【Notice of activity end】
1) The Hundred-Day Celebration will be over tomorrow. Hou, Ranmaru, Vundo, Priapus, Turing and Moon Album will be removed from sale.
2) Sig's Pride Pack, Yang's secret bag, Fine Nemesio's Lore, Nemesio's Lore Pack and Ceremony Case will all be removed from the shop.
3) The Ceremony Candy reward is over. Received candy can still be redeemed after the event.
We are aware that Lin Hu voice and interactions are still in CN. Please be assured that this will be fixed in a future update.
Thank you for joining our loving world!